Behind every community event, be it a sporting arena, concert or an arts festival, there is a vast underworld of sponsors, promoters and volunteers who work for months to make every activity come to life. Hill-Kelly Dodge Chrysler Jeep Ram belongs to this network of hard-working visionaries, sponsoring and assisting in as many community events as possible.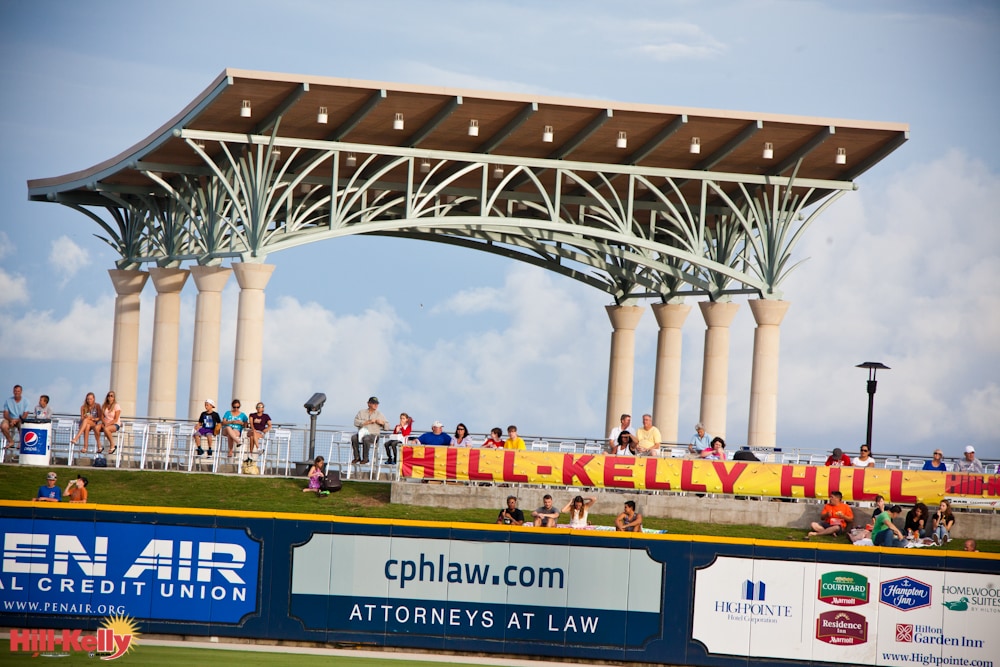 One of our primary sponsorships lasts all summer long: Pensacola Blue Wahoos. Hill-Kelly's name is visible from the ticket both awnings to the general seating area, bannered as Hill-Kelly Hill. Every season, we get a few nights to come into the stadium, distribute giveaways as people enter the main gate, elect someone to throw out the first pitch and spend some time with Tommy Thrall on ESPN Pensacola Radio during the game. Last Friday was one such night, and like always, we had a blast!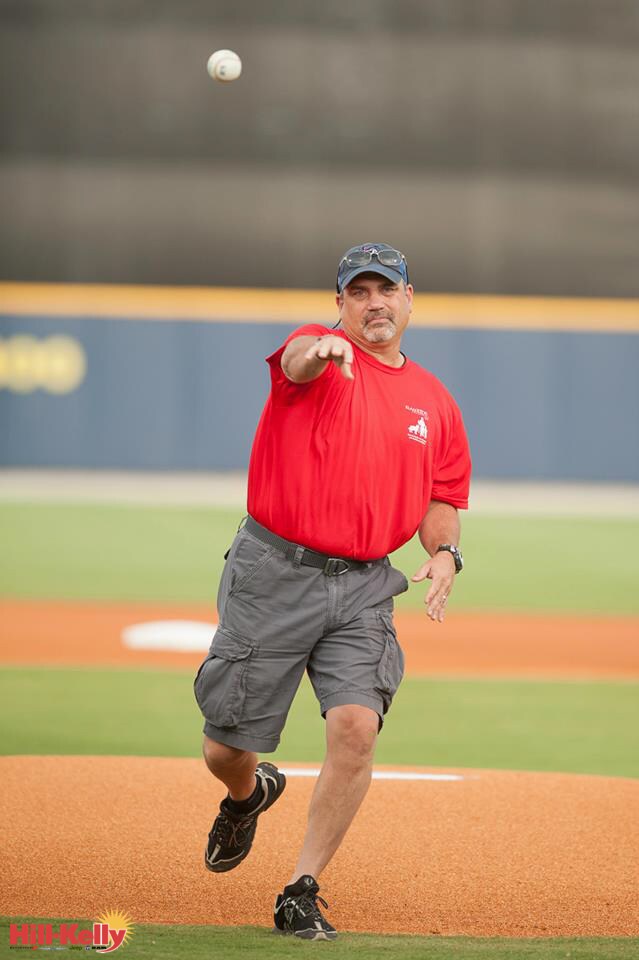 The team of Hill-Kelly representatives started the night an hour before the game at the gate, where we gave free Tervis tumblers to the first 2,000 people to come inside. Throwing out our first pitch was none other than our friend Brad Dennis from KlaasKIDS Foundation. After working with Brad and Klaas so closely on their golf tournament the week before, we wanted to continue promoting Klaas's work, and putting Brad on the pitcher's mound in front of several thousand people seemed an ideal way to do it!
After the pitch, the game began and continued as Blue Wahoos games always do, centered around Pensacolians having fun and showing their team spirit. The Pensacola Maritime Park, Bayfront Stadium and all the activities that take place there have helped to revive Pensacola's downtown community, turning it into a place where everyone can find something fun to do, and Hill-Kelly is always proud to be a part of it.