The 10th Annual Klaas Kids Fun & Safety Day!
We are excited to announce that the 10th Anniversary Klaas Kids Fun & Safety Day will be on Saturday, April 13, 2019 at The Pensacola Blue Wahoo's Stadium. The event will be held from 9:00am - 1:00pm. We can't wait to have everyone out for a fun and informative day! 
The KlaasKids Foundation was established in 1994 to give meaning to the death of 12-year-old, Polly Klaas, who was kipnapped and murdered. Her father, Marc Klaas, wanted to create a legacy in her name that would protect children for generations to come. The mission of The KlaasKids Foundation is to stop all crimes against children. The Foundation has fingerprinted and photographed over one million children, without databasing personal and private information. 
For more information about Marc's story or to learn more about The KlaasKids Foundation, please visit their website - http://klaaskids.org/
We would also like to thank our sponsors for being a part of this event, and helping make each year a great year to educate the children of our community about child safety.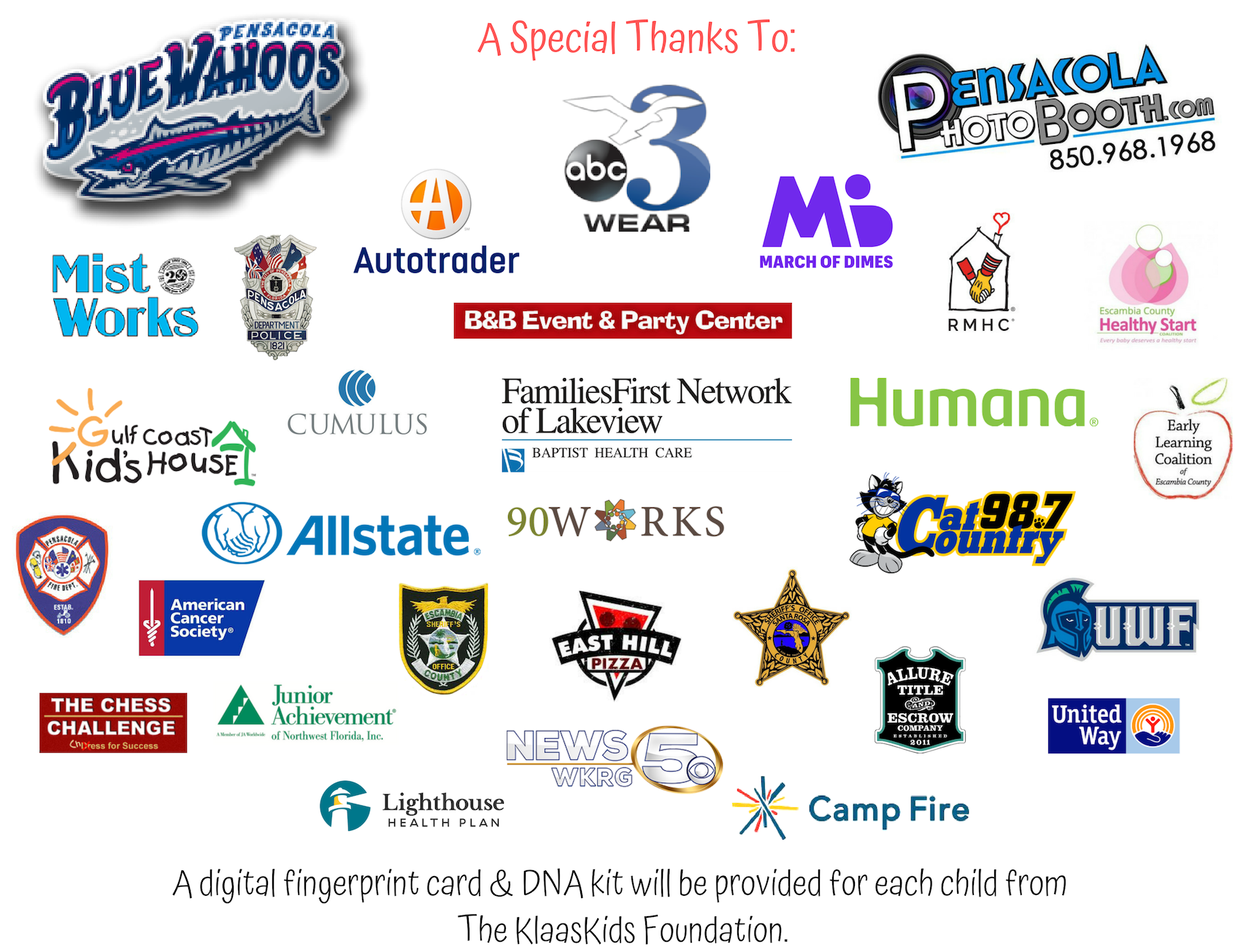 If you would like to participate in this event or have any questions, 
please email our Marketing Director - marketing@hillkellydodge.com