At Hill-Kelly, selling cars is what we do, but it is not the only thing we do. Our commitment to Pensacola goes beyond just our customer relationships; we want to give back to the community as often and as much as possible.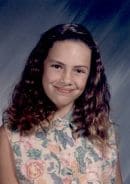 One of the lesser-known yet most active non-profit organizations in our area is the KlaasKIDS Foundation. In 1993, Polly Klaas was abducted from her home in Petalulma, California, and a subsequent search and rescue operation Marc Klass founded KlaasKIDS in 1994 after the abduction and murder of his daughter, Polly Hannah Klaas. Polly's full story is available to read online at pollysklaas.org, and while it is a sad reminder of the evil that lurks to prey on the innocent in this world, it is also a testament to the love and strength that arises when a community bands together for a noble and common cause. The two-month search for Polly received nationwide attention for the number of people involved and their pioneering use of information technology to coordinate volunteers and high-quality poster printing to ensure that Polly's photograph was crisp and recognizable wherever it appeared. The methods and techniques used to search for "America's Child" brought the Polly Klaas Search Center request from other people whose children had gone missing, and in 1994 the KlaasKids Foundation was born. KlaasKids currently has two main offices, one in Sausalito, California, and one right here in Pensacola, Florida. The foundation's reach has since broadened to include rescues and extractions of children either lured or kidnapped into slavery and prostitution,
For the past couple of years, Hill-Kelly has hosted the KlaasKids Foundation for full days where we clear out the showroom and bring in activities for kids and families. While they're here, we give parents the opportunity to have their children's fingerprints taken and learn more about KlaasKids' search, rescue and legislative activities to help give America's children a safer future.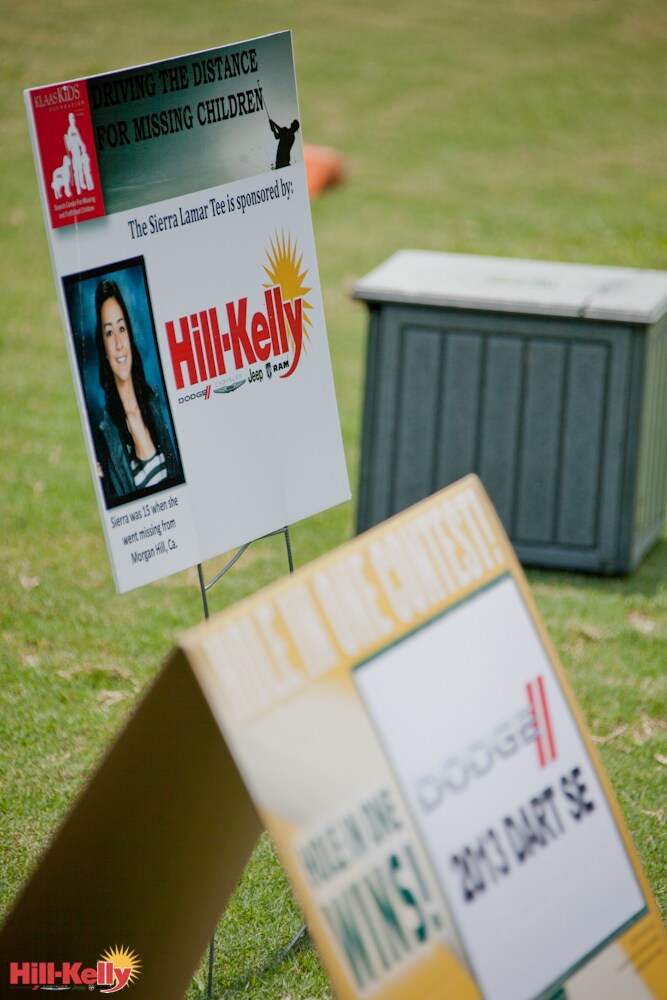 After several years of this partnership, Hill-Kelly took a hand in helping KlaasKids organize their first charity golf tournament yesterday at the Scenic Hills Golf Course at UWF. We spent the past several months calling in favors and finding sponsors and prize donors to make sure that the very first KlaasKids charity tournament was a full production. On Hill-Kelly's part, our general manager and regional Chrysler rep led a team of our own, and we put up a 2013 Dodge Dart SE on the 4th tee as a hole-in-one prize. Local Pensacola mainstays like the Pensacola Blue Wahoos and Sports Director Dan Shugart from WEAR TV3 joined with their own four-person scramble teams to support the event and raise both money and awareness for the KlaasKids Foundation. Every tee sign on the course featured the name and photograph of a missing child whom KlaasKids had either searched for in the past year or is actively looking for right now, giving all the players and course staff a chance to put individual faces with the KlaasKids Foundation mission statement.
After a full afternoon on the course, the tournament closed with a dinner and a short documentary about the cases featured on the tee signs. It was a testament to the dedication of all parties when I looked over and saw KlaasKids director, Brad Dennis, shedding tears as the children's faces and stories crossed the screen. Brad has searched for missing children since first working on the search for Polly Klaas, and even after all pain he has witnessed, instead of growing cynical, it is evident that his heart is still touched by every case.
The night ended with prizes, silent auctions and an overwhelming enthusiasm for another tournament next year. At Hill-Kelly, we cannot wait to be part of next year's event!