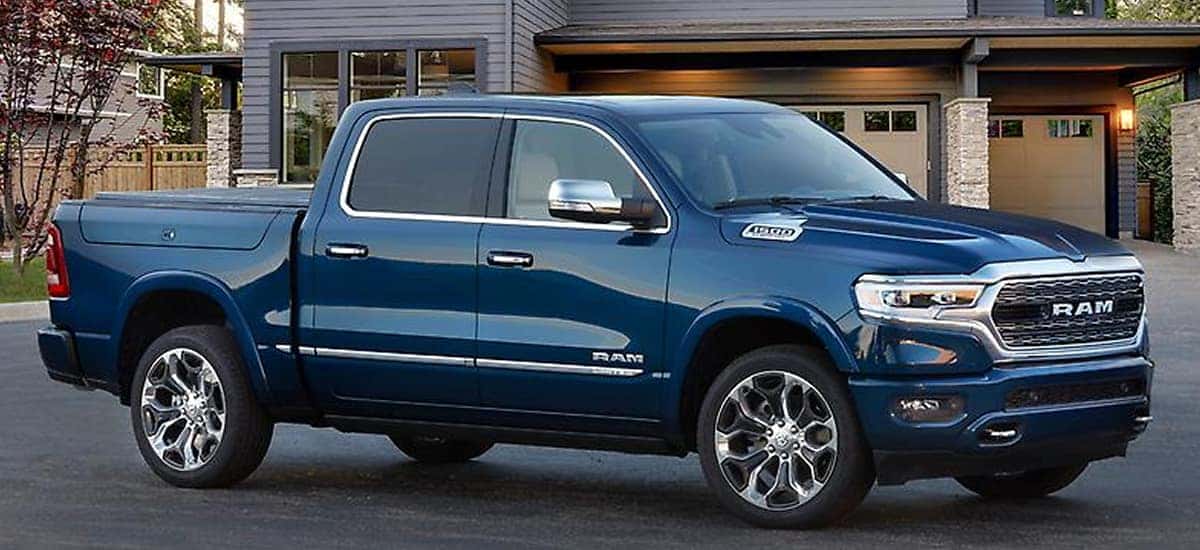 The Ram 1500 has been in existence for ten years now, and to commemorate its 10th anniversary, Ram has decided to make a limited anniversary edition model. 
What does this mean?
It means that the already limited Ram 1500 is about to get even more limited.
The 2022 Ram 1500 Limited 10th Anniversary Edition has officially joined the line-up for 2022, and it is a better version of the luxurious and highly acclaimed Ram 1500 Limited trim level. The interior of the Ram 1500 Limited itself showcases a premium atmosphere with a combination of high-quality leather, wood, metal, and stitching, among other things. The Limited 10th Anniversary Edition is even better and more luxurious with the addition of quilted leather to the door inserts and seats.
The color scheme of the new 10th Anniversary edition is rich and beautiful. It is also further accented with Aluminum Litho bezels. Upgrades have been made to a couple of things, including the sound system and the metal pedal trim kit. The center console also spots like the 10th Anniversary badge, and the rotary shifter center cap has been dramatically updated.
The exterior of the limited 10th Anniversary edition is a beautiful blue shade with a multi-function tailgate and adjustable hooks to tie down cargo. There are also two engine choices, and they are the 3.0-liter EcoDiesel and 5.7-liter V-8.
Where Can You Buy the 2022 Ram 1500 Limited 10th Anniversary Edition? 
You can get the 2022 Ram 1500 Limited 10th Anniversary when it goes on sale in the 3rd quarter of 2021 at Hill-Kelly Dodge Chrysler Jeep Ram. We are a Ram dealership near Pace, FL, Milton, FL, and Navarre, FL. We also have other new Ram trucks for sale, including the 2021 Ram 1500. Our Ram Lease deals are customer-friendly, and each lease can be tailored to individual economic situations. 
We also have Ram reviews on how website to help you determine how suitable a Ram truck is for you and your needs. If you want to trade in your vehicle and you're wondering, what's my vehicle worth? We can help you value your trade-in on how website. All you need to do is to reach out to us in Pensacola, FL, or through our website, and we'll be happy to help you get started on your journey to owning the latest Ram truck in town.